List of 7 key love killers for men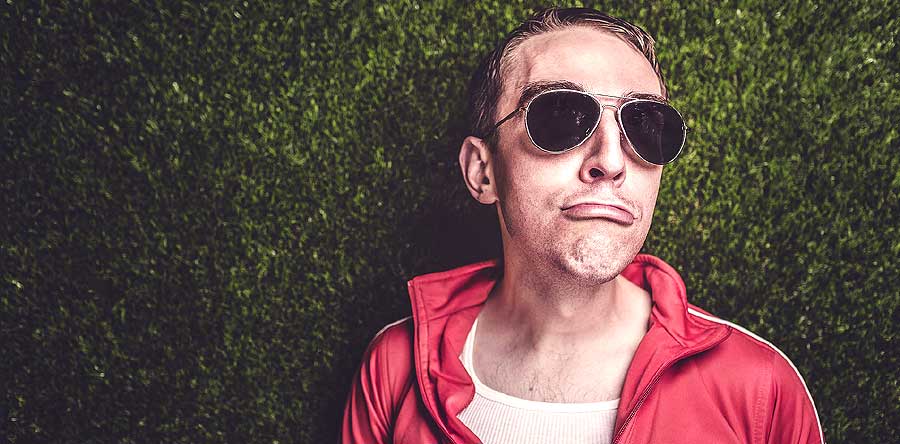 Reading time 5 minute(s)
Let's first define what a love killer is. A love killer is a physical or behavioral discomfort that hinders love attraction and desire. Certain habits of yours gentlemen are prohibitive to the female gender and this, even if you are physically hot. So, in order not to repulse your conquest and to favour your sex appeal, don't neglect the following top 7 love killers…
1. Lack of hygiene
This is the ultimate love killer! A must that some of you forget! You're indulging in your primitive australopithecine state: jackal breath, yellow teeth, foul body odor (and beware of the smart guys who think they can cover it up with perfume, it's worse!), excessive sweating, lack of intimate hygiene, dirty ears, greasy hair, dandruff, oily skin, long and dirty nails, unkempt beard and hair… Mmm… appetizing seduction cocktail, isn't it?
Our advice: don't forget that seduction involves getting closer to the other person physically, so if you don't want to disgust your prey (and even those around you, who will thank you for it), know that you can use and abuse these silly little things called cosmetics that will change your life! And then, change your underwear every day, gentlemen, it's not the end of the world 🙂
2. back hair
Yes, you should have thought of that! Fortunately, not all men are concerned! As much as the well-kept hair on your apollo's chest is a sign of virility, you should know that hair on the back disgusts a lot of women.
Our advice: a waxing by a beautiful beautician and that's it! Yes, that's the price you have to pay… And you, how would you react if, at the moment of undressing the woman of your dreams, you discovered that she had monkey hair on her legs!
3. the sartorial faux pas
In the framework of a love relationship and in particular during a first date, a woman is going to be very attentive to your look, pledge of her first impression. For sure, a sloppy, cheesy or effeminate outfit will repel more than one: like clothes that are too colorful, garish and not adjusted to your morphology. Yous must send back a clean, neat and classy image that obviously continues until your underwear …
Our advice: if fashion is not your thing, prefer the classic and solid colors that work every time and remain elegant because even if you are not stylish at least you will not shock your sweetheart. And for pity's sake, get rid of your old kangaroo briefs and your grandpa's tank top that don't emphasize your pretty curves… Prefer boxer shorts (sober and without childish patterns) that are much sexier and more modern… And you, would you prefer to see a woman in panties or in a thong? And finally, gentlemen, don't keep your socks on during sex, it's prohibitive not to mention the divine smell they can give off!
4. Lack of self-confidence
In essence, a woman, consciously or not, needs to feel secure, tightly held in your protective arms. In terms of seduction, even if a little touch of sensitivity can move her, she should not feel a lack of confidence in you.
On the contrary, she will expect initiative from you. She will not be attracted by a calculating and often clumsy good student but on the contrary by your well-controlled spontaneity and your ability to make her dream and surprise her.
Our advice: on the romantic side or on the sexual side, be at the helm and make sure you don't rock your boat and see this beautiful relationship sink.
5. lack of manliness
Manliness represents the very essence of a man both physically and mentally. These characteristics are generally different or even opposite to those of women and justify the attraction of the latter towards men (remember that extremes attract!).
Thus, on the physical level, a man who spends hours primping in the bathroom, who wears clothes that are too close to the body and too out of place, or who crosses his legs when sitting down, does not send out a virile and seductive image. In the same way, a man who is too smooth, mannered, effeminate or even gentle as a lamb, devoid of character, will not fascinate a woman who will quickly become bored (and she wouldn't miss playing the role of the man! 🙂 ).
Our advice: Without going as far as saying that women like macho men or bad boys, be careful with your postIt is the man's attitude that conditions the image you send back to women.
6. Stinginess
It can be characterized by a lack of affection towards your sweetheart or by a lack of small attentions. You are stingy with hugs, tenderness and of course refractory to the slightest expenditure.
Our advice: Scrooge get out of that body! Learn to give in order to receive in return, otherwise, with time, you will find yourself alone, drowning in your remorse.
7. Self-centeredness
Charity begins at home (French proverb)
You only talk about yourself, often even boastfully, about your own problems or your own interests without taking any interest in the lady in front of you who takes the time to listen to you. You don't show her any attention or any sign of tenderness because you focus on your little self: chivalry and propriety towards women are not even in your dreams! And in bed, you can't even imagine!
Our advice: Yes, you have to think about your own pleasure and take care of yourself, but all excess is bad. Self-centeredness is one of them. Whether it is conscious or unconscious, it is a very nasty flaw, a love killer to the power of 1000. Seduction is necessarily an exchange with the other person, and all the more so with a woman, you must redouble your romanticism and tenderness towards her because she also needs to feel that she is attractive and interesting.
And you, how do you want to be loved if you do not take into account the other? Get out of your bubble and be open to the woman you covet.