What does the ideal man look like for women? The characteristics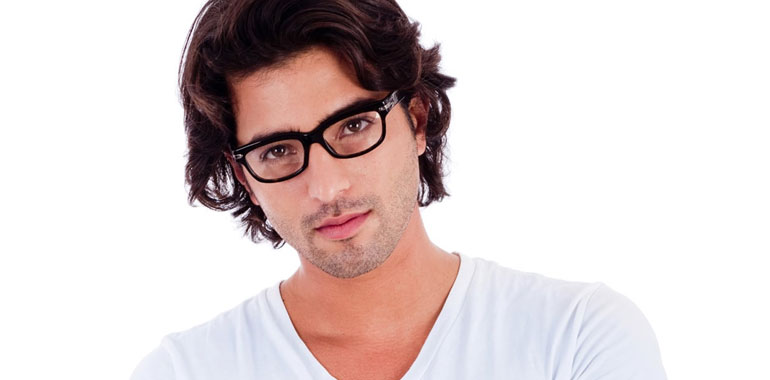 Let's get straight to the point, we often hear that the ideal man does not exist, certainly there are as many combinations of possible qualities as there are women on earth. That said, there is a certain generality that defines what the perfect man could look like. Discover the physical and mental portrait of today's Prince Charming!
The physical characteristics of the ideal man
THE PERFECT FACE AND BODY FOR A MAN
The perfect man has indeed quite stereotyped physical characteristics. As far as his face is concerned, women today prefer a man with short hair, a neat little beard, a nice smile on his lips, and deep eyes. The color of the eyes or hair does not matter, although some women have a penchant for blond with blue eyes while others are more attracted to dark brown.
In terms of height, to put you in the right place, the ideal man is between 1m75 and 1m85. It is also recognized that a woman will generally be attracted to a manly man, with a muscular torso to the point. Yes, to the point… no need, gentlemen, to launch into the bloat to put full the sight. Women are quite subtle, what counts above all is strength and presence. Excessive weight training may even scare some of them away.
THE GENERAL APPEARANCE OF THE PERFECT MAN
Although it is not the only criterion to define a perfect man, appearance remains the first image that we give of ourselves, including on dating sites. A man must therefore know how to take care of himself and give a positive image of himself. This means impeccable hygiene from head to toe, a well-groomed beard, a stylish hairstyle and well-chosen clothes.
His silhouette and his way of being must give off a certain sensuality. He must have an assured and tender gesture at the same time. He should not be afraid to show a sensitive and tactile side from the first dates, where seduction will be at the heart of the beginning of the relationship.
To perfect his virility and accentuate his dominant masculine side, a man must know how to choose elegant outfits, but above all clothes in which he feels good, and which fit him perfectly. It is therefore necessary that he knows how to choose his clothes with tastet and modernity.
Generally speaking, the ideal man must be self-confident, and this self-confidence will show through the way he presents himself. He must show that he assumes himself totally as he is.
The psychological characteristics of the perfect man
IS THE IDEAL MAN ROMANTIC?
The ideal man must indeed have a romantic side. In any case he must be able to assume and express his feelings to his soul mate. He must not be afraid of his feelings, and even less of committing himself in a durable love relationship. It will not be enough for him to be a good seducer, he will have to prove that he is able to bring happiness on the long term to his beloved.
He must also be attentive. He must know how to listen and observe the woman he covets if he wants her to succumb. The ideal man keeps in mind everything that seems important to his conquest and uses it to please her, for example if he remembers that she likes to eat Italian food, he will make her discover the best Italian restaurant in town, or if she particularly likes a specific color (that she often wears for example), he will not hesitate to offer her flowers of that color… The ideal man keeps in mind all the details that will allow him to show his wife how much she means to him.
THE IDEAL MAN IS PROTECTIVE AND SECURE
Women love men they can count on in all circumstances. Most of them even need to feel safe in the presence of their partner. Feeling safe is a feeling that goes beyond the physical strength of the alpha male they share their lives with.
Women value a man's reliability. His simple presence in difficult times, and his support in the face of adversity, are valuable signs of security for a woman. To prove this, a man can simply show that he is available (physically or by phone…) and ready to face anything every day.
A woman also feels safe with a man who is honest, who does not hide certain information about him, his daily life or his past. Without saying too much, it is better to avoid unsaid things and to find the right words so that a woman knows that she can always trust you.
THE IDEAL MAN IS SURE OFHE AND HIS AMBITIONS
To seduce a woman, there is nothing like a man who is sure of himself, who knows how to put forward his qualities and who dares to take all sorts of situations in hand. Without overdoing it and becoming boastful, a man must still know how to impose himself by relying on his strong points.
He must also know what he wants, and have ambition. Whether it is for his professional, sentimental or family life, a woman will be reassured by a man who knows where he wants to go in his future, and who gives himself the means to get there.
THE PERFECT MAN IS FUN AND ENTHUSIASTIC
A perfect man must indeed know how to make those around him laugh. Without being a potato or heavy-handed, he must know how to use his own sense of humor to entertain his partner on a daily basis.
Beyond humor, the ideal man must also know how to bring fantasy and unexpectedness in the life of the one he loves. This can be done through an overflowing imagination for a love encounter, a weekend or a lively evening. To show imagination and second degree will know how to seduce a woman in search of a relationship without routine.
A smiling man who enjoys the good things in life is much more attractive than others, simply because he is happy and this happiness is communicative. And finally, this is what women are looking for when they want to find love.
THE IDEAL MAN IS CULTURAL AND PASSIONATE
Women love men who are passionate about certain subjects and who know how to share their knowledge. Not to show off his general knowledge, but to bring something very personal to the love exchanges. They appreciate learning new and enriching things through their relationships.
Intelligence is a personality trait that is particularly expected by women, so it is important to learn how to share one's knowledge in a subtle way.
THE IDEAL MAN IS INDEPENDENT
A man must know how to take care of himself. Women do not want to become a surrogate mother for a man. Although they can be very caring, be careful not to be lulled too much by the maternal side of a woman, she could quickly get bored. From the first meetings, and in everyday life, the man idéal knows how to take care of himself and take charge of his life without outside help.
THE PERFECT MAN IS NOT ENOUGH
Finally, the perfect man must respect his partner and be kind. Even though he is very attentive, he must still let his girlfriend breathe, leaving her free to go out with her friends or her family, or even alone if she wishes, without harassing her with text messages every 5 minutes. He should not be oppressive. To build a stable relationship, it is essential to keep a certain independence, whether for the man or the woman. Even if it's true love, you must continue to live certain experiences (professional, cultural, friendly…) each on your own, while knowing how to share your experiences in all transparency. It is an opportunity to miss your wife, and to make her aware of her desire to find you quickly.